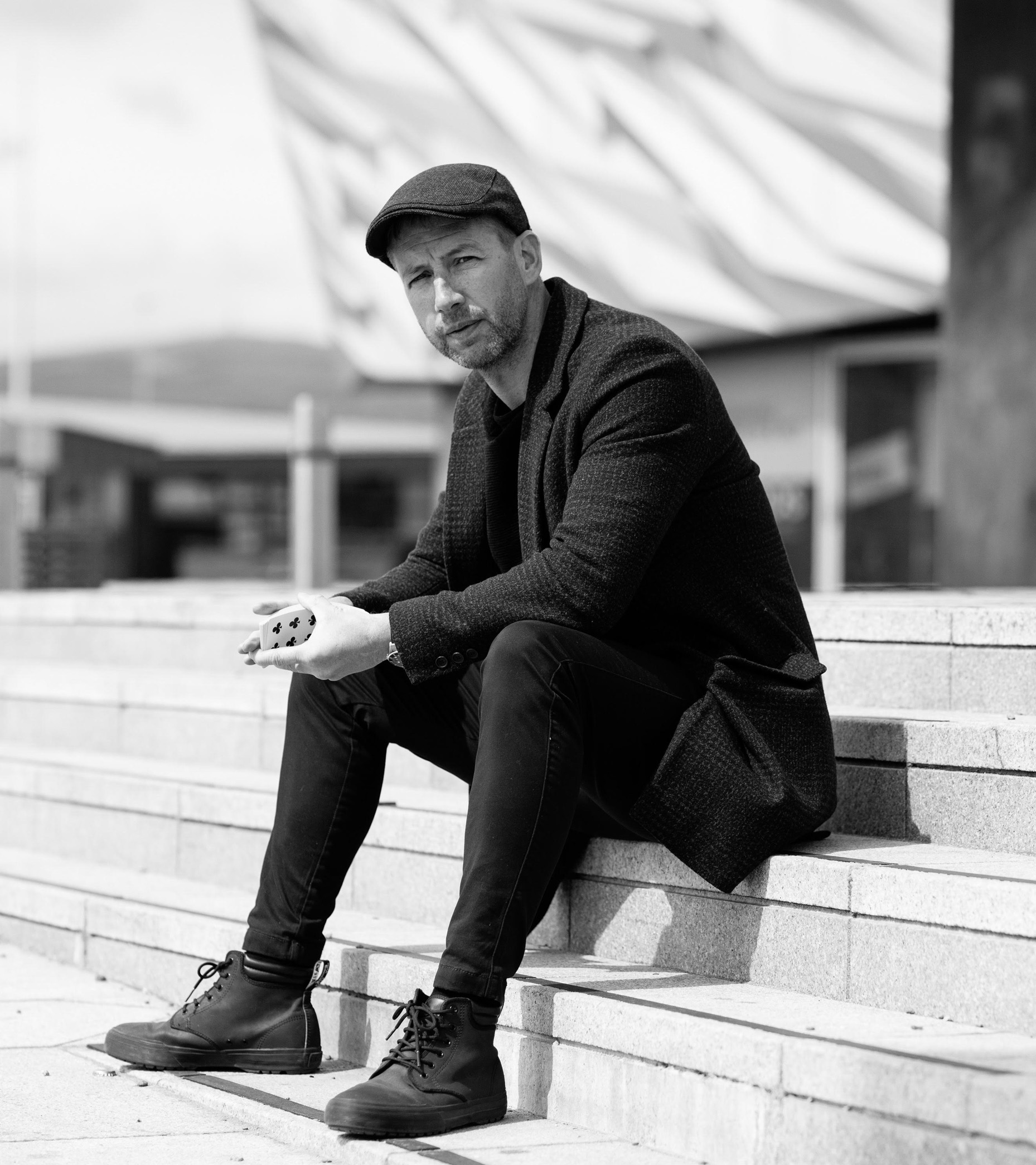 Exhibitions & Trade Shows
Grab the undivided attention of trade show attendees and convert them into revenue.
Backed by the experience of hundreds of trade shows, Rodd's live, interactive magic and mind reading presentation will -
Qualify potential clients.
Draw more prospective customers to your stand.
Communicate your business message with compelling impact.
Manage your data collection.
Increase your return on investment guaranteed.
Maximise your qualified leads and build your sales pipeline.
In a trade show environment, the biggest challenge for any business is to stop attendees long enough for them to learn about the products or services you offer.
The purpose of Rodd's presentation is to create a seamless integration that showcases YOU. Your products, your benefits, and your brand are guided into the spotlight to entire rooms of buyers The presentation will increase your brand's reputation, trust, and authority. You instantly become more credible and stand out from your competitors
In order to collect qualified leads, you'll need to attract prospects to your booth more effectively than your competitors.
Sound complicated? It's not. Success at a trade show doesn't take luck – it just takes magic.
Weddings
Afternoon reception
The photos are traditionally straight after the ceremony. This is a great time to have your guests entertained as they relax into the day, and no better way than having Rodd mingling and performing world class magic, all the while generating an electric atmosphere, putting your guests right in the mood for a party.
Evening Party
Speeches are long finished, your guests are fed, and the wine is flowing. The perfect opportunity to have Rodd present, to mesmerise your guests with his mind blowing magic and humour before the band starts, ensuring your evening starts off on the perfect note.
Entertainment / Corporate
Your audience is highly intelligent and sophisticated, well, sometimes. Rodd's show will match the level of your crowd. When performing in front of a large audience, Rodd incorporates highly visual effects to make it easy for everyone to see, and even easier to enjoy. He utilises audience participation to the max, combining top-drawer sleight of hand skills with psychological subtleties, and great comic timing. Should it be walk-around mix & mingle entertainment, or a stand-up show for the room as a whole, no corporate event is complete without the magical presence of Rodd Hogg.
TV / Film
After the success of his Hit Sky TV Show in 2016 'The Irish Magician', Rodd became the most sought after professional magician in the country, and now gets invited to perform at illustrious events all over the world. Rodd has also filmed with, and appeared on Sky Sports, UTV, and Channel 4.